Out of Term opening hours
29th Mar 2019
| By Leicester Services Partnership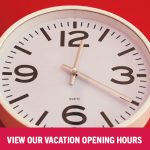 As it is the end of term, our outlet opening hours are changing to reflect this.
During the core hours of the day, most outlets will still be open to provide you with food, drink, university memorabilia, stationery and more.
To view the updated opening times and dates, click here.