Thanks a million!
2nd Apr 2019
| By Leicester Services Partnership
THANK YOU!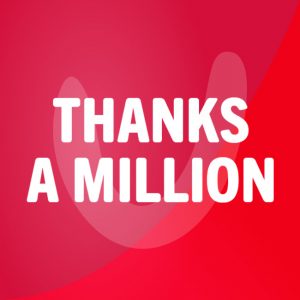 Thanks to all our customer who visit our website on a regular basis and to new ones who discover our site everyday.
In doing so, we have reached 1,000,000 visits thanks to you!
We always aim to provide up-to-date and on-trend content, as well as useful information and easy ways to access all our services.
If at any time you need to get in touch, please email info@hereforu.org