*UPAY update*
5th Apr 2019
| By Leicester Services Partnership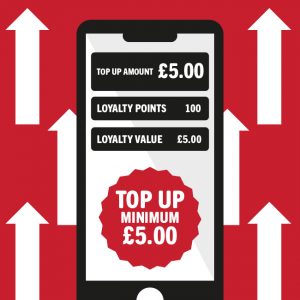 Here's some great news for our current UPAY app users.
We have now lowered the amount you can top-up using the UPAY app to purchase items across all Here For U outlets at the university.
Previously, the lowest denomination you could top-up was an minimum of £20. We have now given the option to top-up £5 and £10.
This is based on customer feedback, which we are always grateful to receive to keep improving our services.
For new customers wanting to find out more and sign up to Upay, click here. By signing up and using UPAY for purchases on campus in any Here For U outlet, you get 5% back in loyalty value! It's our way of saying thanks for being loyal to us!